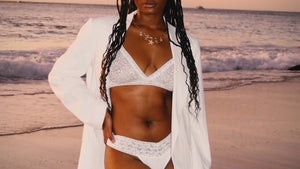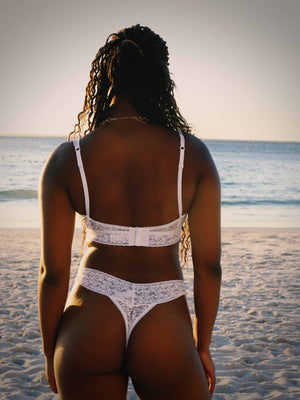 Treat yourself or your loved one this Valentine's day.
We have made it easy for you and put together 3 different Valentines Kits with our most loved panties together with our lace laundry bag.
design and comfort
Our panties stand out from the rest because of the stretch. The 150% stretch almost makes the choice of size insignificant. If you want to play it safe, order the same size that she has today.
+6000 five star reviews
Our panties are loved for a reason. Women love the 150% stretch, the fit and how they shape after the body, the soft and comfortable fabric and beautiful lace pattern. You will not be disappointed, we promise.
PERFECT FIT ON ALL BODIES
Made to empower women, we add best in class comfort with outstanding design in an unbeatable combination. Suitable for all kind of activities and bodies.